Find your next art acquisition within these galleries.
Each of the galleries below represents a featured show or solo exhibit…in most cases without duplicates.
To view Tom's body of work without duplicates, view the show exhibits below.
Show Exhibits: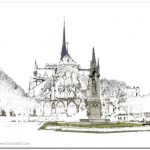 A favorite for many travelers, Tom is no different. See images from Paris, Rome, Venice, Fiesole, Florence, the Tuscan country side and Siena.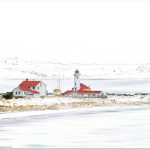 For Tom's first Featured Artist show at Port Townsend gallery, Tom chose to honor the town which first hosted his work.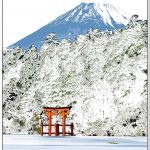 A travelers first experience of New Zealand, Sydney, Japan, Busan, Shanghai, Beijing and finishing with images from Seattle and San Francisco. This exhibit was to be first presented at Seattle's A/NT gallery in the summer of 2020…but due to COVID-19 this show has yet to be presented in its entirety.
Three Cities, One Vision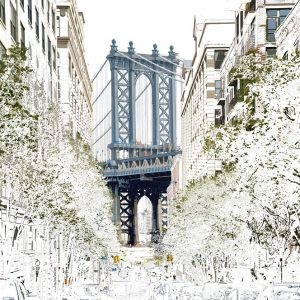 My first "Post Covid-19" photographic excursion (made possible by an impossible round trip ticket price from our friends at Alaska Airlines) included a day in New York City. About two weeks later I was able to visit San Francisco, where I left my both my heart and a set of sunglasses. My heart, it will keep, but my sunglasses I'd like back, please. And to tie it up, I add Seattle. While I say there are not duplicates in these galleries, this show included images from Seattle which show up in both the Pacific Rim and PNW shows. It's my second favorite city, and is currently my home, so I hope you don't mind if I'm a bit partial.
The following collections are images grouped by location or theme. There will be duplicates within these galleries. The image above (Seine Parapluies Zero Three) will be found under both "Umbrellas" and "France"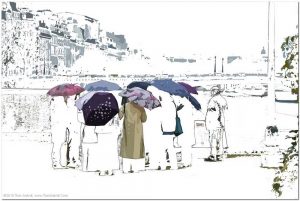 Collections: (Yet to be linked)
Italy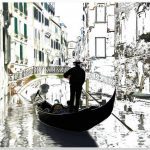 The heart of romance is Italy. You know it is true when you allow yourself to get lost on your own in the convoluted streets of Venice just as much as when you cross the Ponte Vecchio with a companion. Italy takes the breath away…and keeps it safe in your heart.
France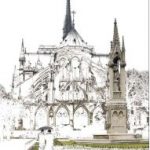 As an artist, Paris feels like the gravitational center of the universe. It's Mecca for generations of creatives. A nexus of culinary, visual and musical arts. A fabled land where a jug of wine, a loaf of bread and thou are enough to create a sense of paradise for princes and paupers.
Japan / S. Korea
Temples, Torii and Tatami punctuate this gallery of my first experience of each of these countries.
I've only spent two weeks of my life in this land who's heart is Fuji-san, but I am tempted to think I could spend the remainder of it on her shores.
China

To say I have seen China is like eating at Canters and saying I've seen Los Angeles. What little I did see was remarkable, and I can't wait to return to see more
New Zealand / Australia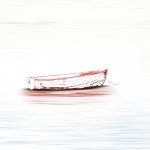 After the loss of my mother, my wife and I made our first trip to New Zealand. We couldn't have chosen a better destination. Far away, it felt as if our 15 hour flight took us both around the world, and back in time. People were warm and chatty. The cities were clean and uncongested. The countryside was dappled with trees and sheep. New Zealand could be home.
Sydney, too, was a treat. Like China, my experience of Australia is limited. That experience is, however, memorable and calls me to return.
Thailand / Cambodia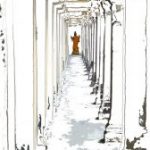 It's true what they say about Thailand and Cambodia.
It's freakin' HOT!
But once you get beyond that, it's still hot.
There's no getting beyond that fact.
Still, the people are wonderful, the sights are legendary and the food is lifechanging.
England
Quaint Cotswolds to Lavish London, these images recount our roots, and a path not taken.
U.S. West Coast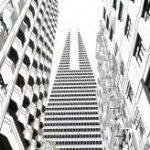 It's a big category, but a fun way to see places you may have seen or imagined.
Umbrellas

Umbrellas shelter us from the elements. They protect us. But by protecting us, they keep us from experiencing what is there for everyone else to experience. Can you see how this simple object becomes linked in my mind to faulty memory?
Bikes

Like umbrellas, this is a motivator for an exposure. I can't pass by a bike without trying to make a picture out of it.
Doors

They keep us safe, they keep us warm, but they also keep secrets. No matter which side of the door you find yourself on, you always wonder what is on the other side.
Books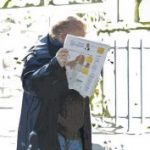 My father modeled a love of books and by extension, knowledge for as long as I can remember. Books connect us to people and places distant in space and time. Libraries, like Banks and Churches are temples to their gods. Join me here to ruminate on the art of the written word.
Lighthouses

These guides to mariners are romantic structures in and of themselves. Think of them as a harbinger of impending doom, or a beacon home, lighthouses save lives and capture hearts.
Boats

Dinghy's to tall ships, punting through sailing to just bobbing in the water.
Food & Drink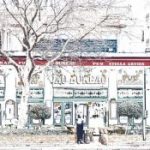 Another group I am still working on. Bistros, Bars, Cafe's & Kitchens